Investor Relations
Welcome to Investor Relations at Aware. Our shareholders are very important to us and we are committed to creating shareholder value. The information provided in this section, as well as our entire site, is intended to help you become a more informed investor. We encourage investors to read our Forms 10-Q and 10-K that we file with the SEC. Those filings may be accessed through the links provided under the "SEC Filings" section on this page.
Aug 14, 2018 11:37 PM EDT
Day High:
Day Low:
Volume:
Copyright Nasdaq. Minimum 15 minutes delayed.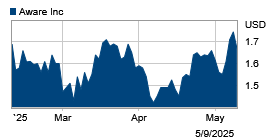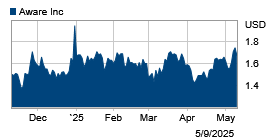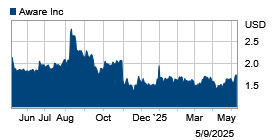 Events & Presentations
Upcoming events are not available at this time.